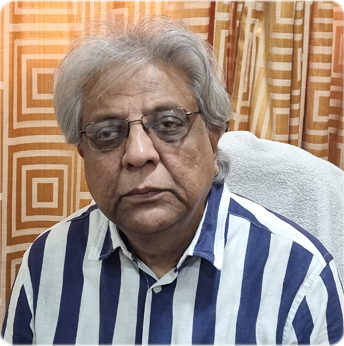 Dr. Asok Mukhopadhyay
PRINCIPAL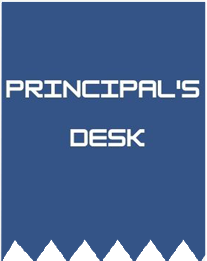 MESSAGE FROM THE PRINCIPAL
Dear Students!
Welcome to Seth Anandram Jaipuria College, an Institution of academic excellence.
2020 is an exceptional year in all sense of the term. The pandemic year has affected education like never before. Never before has the world witnessed such a threat to students' life and career. Higher education has received a hard blow and the schedule for a new session is still on the anvil. The fate of students is almost the same worldwide.
Yet, challenges are meant to be encountered, not avoided. We look forward to a meaningful future by battling against all odds. The calamity is global and the need to fight it out requires collective strength. The pandemic has taught us to go borderless and beyond discrimination. It is clear by now that life henceforth will revolve around the new normal. Masks, gloves, sanitizers, and social distancing will be the new norm. We are yet not sure when in-person classes can be held. To sustain good health and secure young lives should be our prime concern at the moment. There might be a delayed start to the classes and semester durations might suffer but all such deviations have to be taken in the right spirit and not make us panic too hard. We need to have faith and trust in each other and patiently wait for the stable times to arrive.
The process of learning is as immortals the virus itself. It is synonymous with the human race and humans are here to stay. Vaccines are almost at our doorstep to eliminate the virus but no force in the world is strong enough to restrict the flow of Higher Learning. So a cheer up to all the new entrants to this college.
A warm welcome to the new batch of 2020! You are the third batch in the CBCS mode launched by the university in 2018. The system lays equal stress on Attendance, Internal Examination, Tutorials , and End Semester Test . The UG course entails six semesters in three years with each semester spanning six months. The system is demanding and calls for your active participation and serious engagement.
Education in the new normal can vary from online or offline to a blend of both. Right now we are spectators to an evolving situation and nothing can be declared with finality. However, the comfort and convenience of our students is always our priority. You have been brave hearts for the last five months and I am sure you will continue to be so. Our battle against the unseen enemy will soon be won.
Wishing good health to all!
Dr. Asok Mukhopadhyay
3 August, 2020